Dagrella Law Firm, PLC
California Law Firm
Dagrella Law Firm, PLC periodically publishes or posts articles, presentations or news spots and other information on this website to apprise clients and others about new developments of interest to potential clients. Neither transmission nor receipt of this information creates an attorney-client relationship with the firm.
Individuals or entities contacting this site should not assume that they have retained the firm to represent them or render services until such time, if ever, as the firm and the individual or entity in question execute a written retainer agreement. All information provided on this website is general in nature, may not be current in terms of recent developments in the law, and does not constitute legal advice regarding any specific or general matter or issue.
Individuals or entities obtaining information from this website should not act on it without first obtaining advice from legal or other professional counsel regarding the law applicable to a particular set of facts. In no event will the firm be liable for any direct or indirect damages resulting from an individual's or entity's use of information from this website.
Related listings
Law Firm Directory

California

Use and development of land today involves a complex and constantly changing scheme of governmental land use regulations. Property owners and real estate developers-in fact, any business which uses real property in the course of its business-face a f...

Law Firm Directory

California

Santucci Family Law, P.C. offers a wide range of exceptional legal services in all areas of family law, encompassing dissolution of marriage or domestic partnerships, legal separation, paternity, child and/or spousal support, child custody, post-judg...

Law Firm Directory

California

The Law Office of Antonio P. Garcia, Jr. provides cost-effective legal services to businesses and private individuals in commercial litigation, employment, real property, and general business matters. The Office is proud to be a minority-owned busine...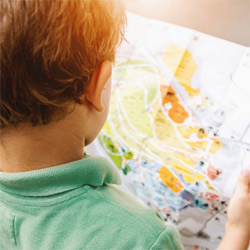 New York Commercial Litigation Law Firm - Woods Lonergan PLLC
Founded in 1993 by Managing Partner James F. Woods, Woods Lonergan PLLC has built a strong reputation as a resourceful and industrious firm that provides clients with clear, concise, and straightforward answers to their most challenging legal issues. Partner Lawrence R. Lonergan, who joined the firm in 2008, has been a friend and colleague to Mr. Woods for over 40 years and shares the same business philosophy. Woods Lonergan PLLC's collective experience and expertise enables the firm to expeditiously and effectively analyze the increasing challenges clients face in an evolving business and legal world, in many instances, avoiding unnecessary time and expense to our clients. Our mission is simple: provide cutting-edge expertise and sound advice in select areas of the law for corporate and business clients. We thrive on providing each client with personalized attention, forceful representation, and a collaborative team effort that embraces collective knowledge.
Business News